ESSENTIAL SOFTWARE LICENSES FOR COMPANIES
Microsoft products are essential within every company. Products such as Word, Outlook, Excel and the Windows operating systems are used daily within thousands of small and (medium) large companies. Do you also want to use this professional and user-friendly software within your organization? Then quickly discover all the benefits of our software licenses for companies!
Cheap software licenses for organizations
Buying software licenses can be quite expensive for companies. Licenses quickly cost hundreds of pounds, euros or dollars via the official Microsoft website. For that reason alone, buying via SoftwareLicense4U is sensible. With us you will find exactly the same and 100% original licenses. But with discounts that can go up to 80 percent. Thanks to our cheap software company licenses, it is possible to save a lot of costs. The product keys are of course completely new and unused.
Office for companies
A business computer or laptop without Microsoft Office applications is almost impossible to imagine. After all, who doesn't need a professional word processor, e-mail program or spreadsheet application during his or her work? Thanks to the Microsoft Office 2019 licenses you get access to the following programs within your organization:
Word
Microsoft Word is immensely popular within companies and is the most used text processor in the world. The program is used within companies for countless purposes. For example, you can use Word to create (online) texts, it can be used to create reports and to design letters and forms.
Excel
Microsoft Excel is mainly used for analysis and reporting. For example, it is possible for financial departments to implement budget plans or financial forecasts. Furthermore, with Excel you can keep track of the inventory  within your company. It is even possible within organizations to create tables and graphs with the help of Excel, so that you can present figures and statistics in a well-organized manner.
Outlook
E-mail is used within (almost) every organization. It is used for external communication, such as e-mails from and to suppliers, customers and other service providers. But also for internal communication, such as consultation with colleagues and the distribution of internal news is also frequently done via e-mail. With a business license from Outlook you get access to one of the best and most used e-mail applications in the world. With this you not only easily send and receive professional e-mails, but you also organize calendars and get a better grip on the contact list.
Project
Project-based work is done within numerous medium and large sized organizations. To keep a good overview of projects, a project tool is of great importance. With a Microsoft Project license, all projects within the organization are managed smoothly. Thanks to this software license you can easily assign projects to employees within the company, you always know what the status is and you create simple reports to present.
Other applications
Other popular software licenses for companies are Microsoft Visio and Microsoft PowerPoint. Thanks to Visio you can transform complex data into well-arranged diagrams, which you can then easily present. PowerPoint is the most famous presentation tool in the world. From business data, new products, customer surveys to quizzes: with PowerPoint you can present it all.
Windows for companies
Every computer within the organization needs an operating system. That is why SoftwareLicense4U offers various Windows licenses for companies. Do you want to use all the functionalities that modern operating systems have to offer within the organization? Then choose Windows 10 Professional Retail. This operating system is specially designed for companies and contains all functions to work safely, reliably and professionally on your computer.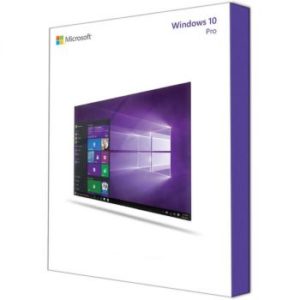 Windows Server 2019 has been developed for technical departments within the company. With a license you get access to this software that is ideal for organizations with physical or minimal virtualized environments.
Affordable software for companies
Are you looking for software licenses for your companies? Then choose the SoftwareLicense4U products. We have an extensive range of Office packages, Windows operating systems and security software. Our licenses and digital downloads are delivered via e-mail in 5 minutes. This way you can get started quickly and reliably within your organization with 100% original software.