This year has been huge for Microsoft users. The tech giant unveiled three industry-changing new software packages: Windows 11, Office 2021, and Server 2022. But with so many big releases, it's easy to lose track of what significant changes have taken place. Especially when the three releases are Microsoft's landmark software and operating systems.
That's why we're diving into all three releases, exploring what new features users can expect. So, if you're finally ready to upgrade your systems, first take a look at what's on offer.
What's new in Windows 11?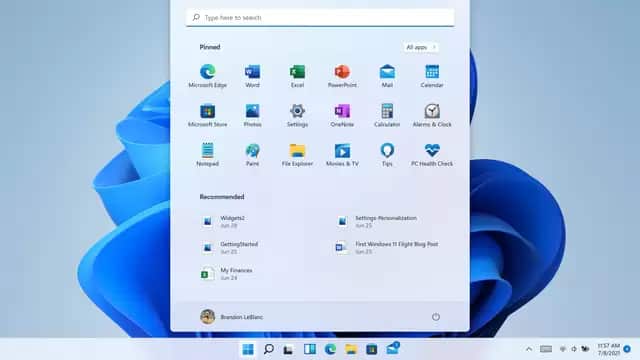 As with every new Windows release, the operating system has undergone a complete redesign. The system is simpler, fresher, and more intuitive to use. Microsoft hopes this complete ground-up reworking will create a faster, more powerful user experience.
But what exactly has changed?
There are subtle changes, like an altered position of the Windows Start button and new widgets. And then there are the truly big shifts, including an all-new Microsoft store.
Let's dive in.
Start Menu
The classic Start Menu has had a complete overall. No longer will you find it tucked into the bottom left corner; it's now in a prime central position. The former live tiles have also been replaced with icons – and you can pin any app to the taskbar
Additionally, the Start Menu shifts dynamically throughout the day – so you'll never lose track of time.
New Microsoft Store
Perhaps one of the biggest changes is an entirely new app store. That essentially means a fresh redesign to make it easier to find and discover all your favorite apps. Plus, Adobe Creative Cloud, Microsoft Teams, TikTok, Notepad, and Pain have all been added to the store.
Reimagined design
New Windows; new design. This time Microsoft has opted for a softer, rounded theme. Included in the new design are snap layouts. You'll use this new feature when you're working with a bunch of open windows. No longer is the option only to half the screen. Now Windows 11 will let you arrange your windows in different layout options.
Not to be missed
Other features not to be missed include:
Cumulative monthly security updates will be 40% smaller in size than those for Windows 10.
New file explorer, with windows enjoying a rounded corner esthetic.
Widgets are back: an AI-powered personalized feed will update through the day
Improved gaming experience: Microsoft has promised the ultimate gaming experience. With DirectX 12 Ultimate enabled, you'll enjoy the most immersive graphics you've ever experienced from a Windows system.
What's new in Office 2021?
Launching at the start of October 2021, the new Microsoft Office is loaded with new features, including new inking tools, functions, data types, motion graphics, and more. It's a total replacement for Office 2019.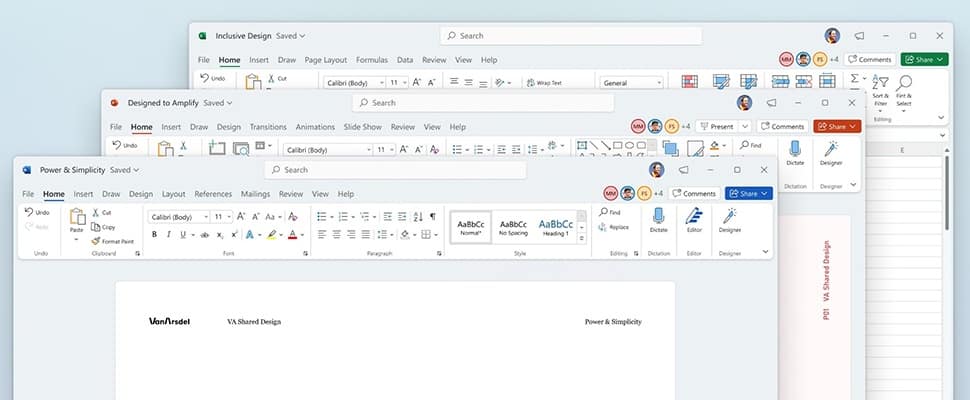 So, what's new? What can individuals and businesses expect?
No more subscription
Perhaps the biggest change isn't in the software itself. Office 2021 will be purchased via what Microsoft calls a "perpetual license." That's a single one-off payment; so, no more annual installments. In contrast, Microsoft 365 will still function as a regular subscription fee for access to Word, Excel, PowerPoint, and the rest.
Real-time co-authoring
With ever more people working from home, online collaboration is increasingly critical. Microsoft's answer is a live collaboration feature. We've previously witnessed similar full real-time collaborative editing in Word 2019. But now, the features are being rolled out across the suite of Office software.
So, as long as you're all plugged into Microsoft's cloud storage service, One Drive, everyone will be able to see changes being made by their team in real-time.
Simple new design
Don't expect any major design overhauls, like the previous introduction of the ribbon. Instead, mirroring Microsoft's new operating system, Office 2021 was redesigned to have a softer look with rounded windows and a neutral color palette.
New Excel functions
In Excel, we can expect the introduction of important new functions:
XLOOKUP will help you find anything you need row by row.

LET assigns names to calculation results, allowing them to be stored inside a formula.

XMATCH searches for a specific item in an array or range of cells; then, it returns the item's relative position.
There's also the addition of dynamic arrays: you'll be able to write one formula but return an array of values.
Microsoft Teams seamless integration
Yet another new feature inspired by the revolution in home working – Office 2021 integrates Microsoft Teams' chat and video features throughout the software. So, if you've not yet moved over onto Windows 11, you'll still be able to use Teams on Windows 10 or macOS.
Not to be missed
Here are some of the features not to be missed:
PowerPoint now features an improved Record Slide Show capability, including ink and laser pointing recordings.
Outlook can translate messages into more than 70 languages, and the new Instant Search helps find emails quickly.
Greater selection of stock images and icons.
Access is gaining an updated Linked Table Manager and a new Date/Time Extended data type.
The Draw tab in Word has also been updated to support OpenDocument formats and includes a Sketched style outline.
What's new in Server 2022?
In September 2021, Microsoft announced a new version of Windows Server 2022. That's led to widespread speculation about what new features we can expect from the flagship operating system.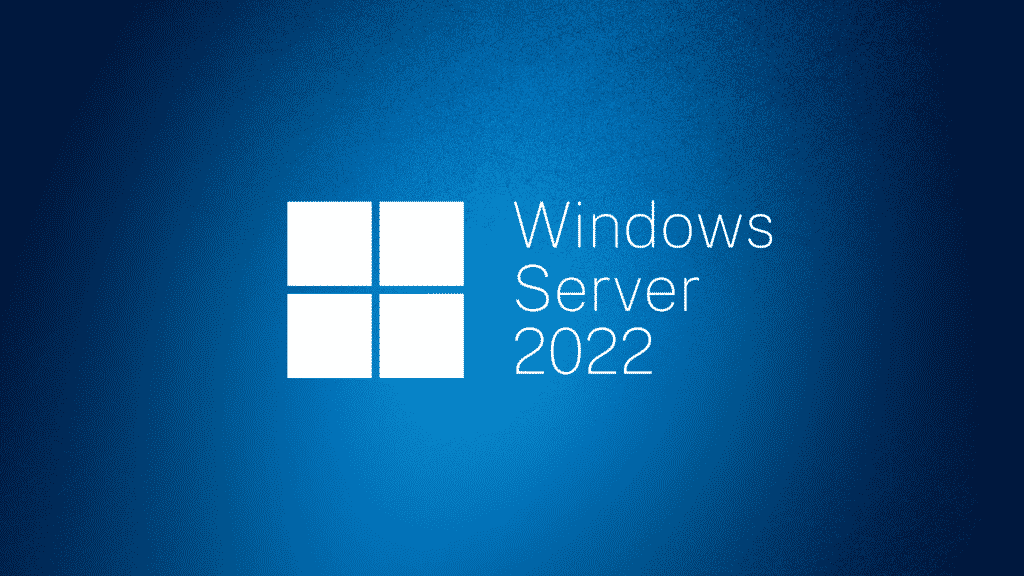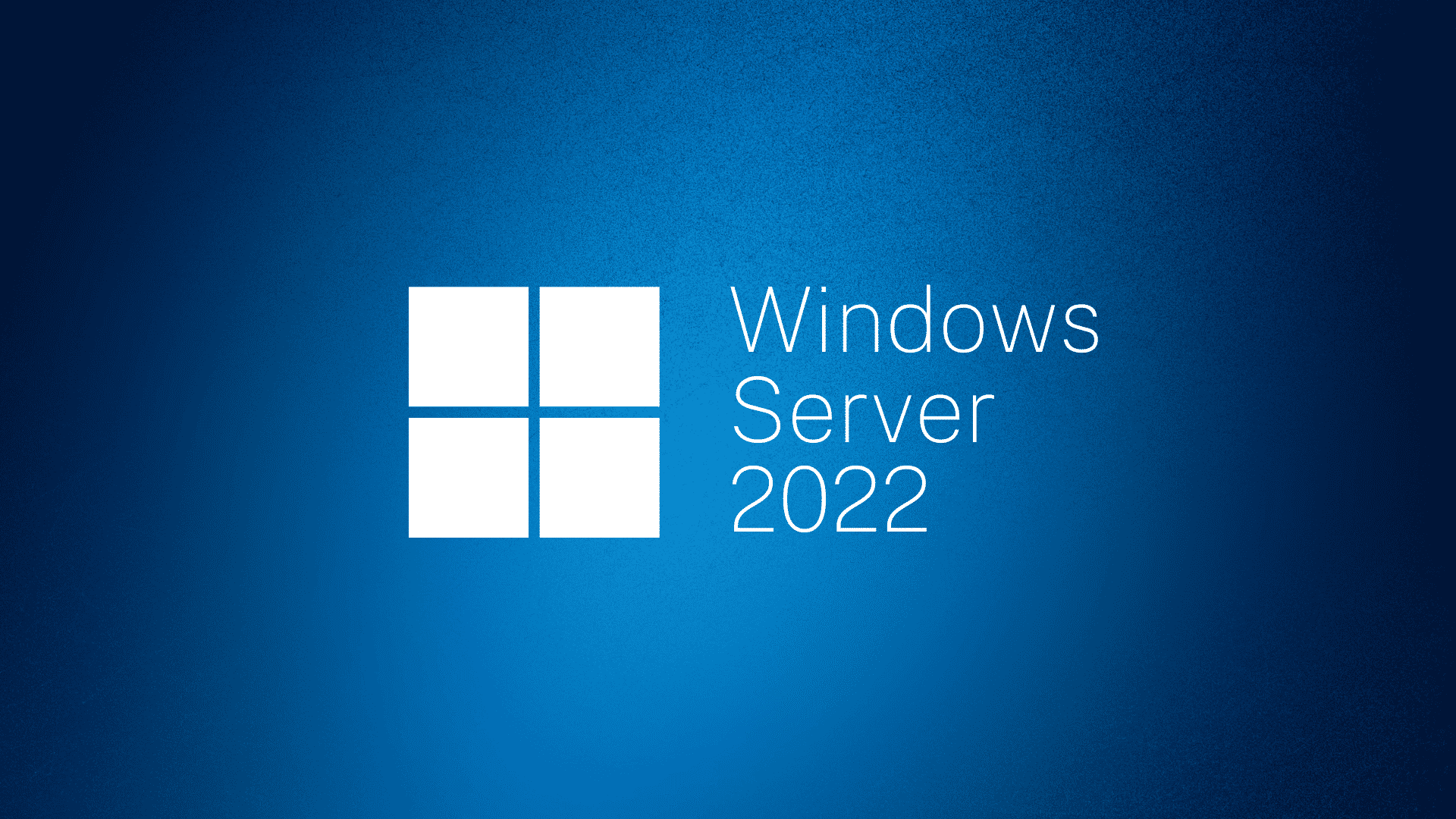 Here's what we know so far:
Different versions
Microsoft will likely release three main editions of Server 2022: Essential, Standard, and Data Center. Though, there may be a further edition later down the line – the Azure Datacenter edition.
The latter edition will run virtual machines on the Azure Stack Hyper-Converged Infrastructure (HCI) operating systems, renowned for their security, performance, and hybrid capabilities.
Security systems
As part of Server 2022, Microsoft has introduced a Secure-core server. This technology builds on Windows 10's Secure-core PC, adding various security pillars into the operating system. These new security features include simplified security, preventative defense, and advanced protection.
New hardware requirements
With any new operating system, Microsoft always publishes the minimum hardware requirements. For Server 2022, the main requirements are:
512 MB and 2GB of RAM for server with the option to install Desktop Experience

1.4 GHz 64-bit processor – 64-bit compatible

NIC card with a minimum bandwidth of 1GBPS
Storage enhancements
Increasingly, daily data management is a problem for data engineers. To help, Microsoft has made storage level innovation their primary focus with Server 2022. Data engineers will enjoy:
Advanced caching. Important data is automatically stored on faster storage volumes and less critical data on slower volumes.

Faster hard drive fixing. After a restart of hardware failure, the hard drive is fixed faster.

ReFS file snapshots. Uses fast metadata operations to capture snapshots of data at constant time, irrespective of size.
Extended server hardware limitations
Compared to Windows 2022, the server hardware limitations have been extended to the highest level. Now, Server 2022 supports 48 terabytes of memory and 2,048 logical cores running on 64 physical sockets.
You'll also be able to use Server 2022 alongside Intel's Ice Lake SGX processing. Meaning you can isolate sensitive data using an encrypted processor enclave during processing.
Seamless cloud management
Expect reduced costs automating Windows Server thanks to the new cloud management and automation features. You'll also be able to apply security fixes without restarting the server. And, you can even automate time and administrative tasks such as Azure Monitoring and Archiving.
With the cloud now a modern tech necessity, integrated Azure Arc technology means you can manage multiple clouds all from a central console thanks to Azure.
Conclusion
With the release of Windows 11, Office 2021, and Server 2022, Microsoft boasts exciting new features for businesses and individuals alike. Amongst the biggest change is Microsoft's reaction to the trend of home working. With ever more features available to make remote work possible, businesses will benefit significantly from the early adoption of the new software and operating systems. Indeed, Office 2021's real-time co-authoring is truly ground-breaking, opening the door for more expansive collaboration around the world.
Whether you want to try Windows 11's innovative new design or explore the new functionality of Excel 2021, you'll need a license for the new product. Please check out our store for the latest Microsoft licenses available at competitive industry prices.