THE BEST BROWSERS FOR WINDOWS 10 IN 2020!
You probably use a browser on your Windows 10 device every day. For example, you use a web browser at home to search for a vacation, shop online or watch the news. At work you launch the browser daily to send work mail, set up campaigns or to search and share project information. But which browser are you actually using? There are many options and the differences may not be visible immediately. However, certain browsers certainly have advantages over other web browsers. Quickly discover the 4 best browsers for Windows 10!
Microsoft Edge
Every Windows 10 user is immediately introduced to Microsoft Edge. This is namely the browser that is installed by default after the installation of Windows 10. Edge is the successor of Internet Explorer: a browser that was used a lot but was not exactly known as fast or safe.
However, Microsoft Edge contains countless new functionalities that make it without doubt one of the best browsers for Windows 10. To start with, the design has been changed so that Edge looks a lot more modern than Explorer. The edges have become narrower, there are fewer icons and the search bar looks cleaner.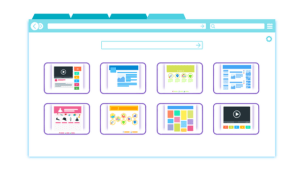 Microsoft claims that Edge is the most energy-efficient browser on the market. This makes Edge especially interesting for laptop users. This makes your laptop last longer, which is useful, when you travel a lot for work.
Microsoft Edge also has a built-in Note extension. This makes it easy to, among other things, add notes to web pages, underline relevant information or to save an internet page. Moreover, Microsoft Edge fits seamlessly with the Windows 10 operating system and the browser is often faster than competitors.
Opera
Opera is used relatively little in combination with Windows 10. Yet it is certainly worth considering trying this browser. After all, the web browser contains various functionalities that are useful. To begin with, a Cast function has been added. This allows you, for example, to cast videos, images, and working documents to external devices.
Opera is also known as an extremely secure browser. A VPN service is implemented as standard with which you can surf the WWW anonymously. In addition, the built-in Ad blocker ensures that annoying or harmful advertisements and pop-ups are not displayed. Various tests have shown that Opera can detect and block harmful websites better than most competitors.
In addition to the safety options, Opera contains other useful functions. Striking is the Opera Turbo functionality that compresses heavy websites as standard. This allows you to use the browser quickly even with a bad internet connection. The browser also includes a currency conversion tool and a built-in screenshot tool as standard. Moreover, other tools are easy to add: more than 1000 extensions can be downloaded.
Mozilla Firefox
Firefox is a browser that may be better known to a wider audience. In addition to an endless amount of extensions, Mozilla Firefox has a modern design and the browser is extremely safe. This makes Firefox one of the best and most popular browsers available.
Privacy is central to Mozilla Firefox. For example, personal data is never shared with Mozilla's servers when you use this browser. Furthermore, the browser has a functionality called Tracking Protection. This allows web pages to load faster and you can therefore view the web page faster. This is especially useful when a page contains a lot of content such as videos or photos.
In the area of security, Mozilla Firefox includes an option that makes it impossible to mine "crypto currency" in-browser. Online criminals regularly try to do this anonymously through the browser of other people, making your computer slow and more unsafe. In addition, you can view internet pages incognito, making it impossible for others to see what your online activities are.
Google Chrome
Last best … and that is certainly the case when it comes to Google Chrome. Almost every computer user sees this internet browser as the best Windows 10 browser. It should come as no surprise that most Windows 10 users use Chrome every day, both privately and during working hours.
To begin with, Chrome contains an almost unlimited amount of extensions. Whether it's password managers, convert tools, Ad blockers or even games: you can download an extension for almost every task or activity within Chrome.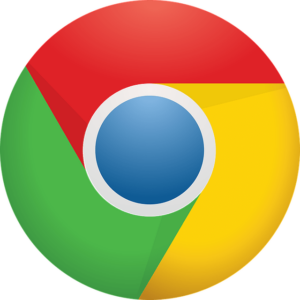 But for many tasks a standard functionality has already been built in. The browse contains an implemented PDF viewer, a cut and paste program and you can easily translate texts thanks to a built-in application.
What's also very useful is that you can sync browser data via Google Chrome. For example, it is possible to share data via the browser from your Windows 10 computer with your phone or Windows 10 laptop. For example, preferences can be saved and bookmarks displayed on all devices. This function is interesting for employees who travel a lot and who always want to use the same browser settings.
In terms of security, Chrome includes a password manager that automatically generates strong passwords. Of course, these passwords can also be stored securely with this. And Chrome has built-in security options so that malicious websites are automatically detected. Finally, Google Chrome contains an incognito mode whereby (private) data is never stored while surfing the internet.
Choose the best browser for Windows 10
Although the browser's choice is always personal, we definitely recommend using Google Chrome in combination with Windows 10. This browser has unprecedented possibilities, is extremely safe and has the most modern design of all browsers. Moreover, Chrome is very safe and the chances are extremely small that you can visit harmful websites through this internet browser. Alternatively, Mozilla Firefox is interesting. Especially since this browser has new functions that have been specially developed for Virtual Reality (VR): an option that is increasingly used within Windows 10.