HOW TO: REMOVE WINDOWS.OLD? STEP BY STEP EXPLANATION
Have you recently immersed yourself in the hard drive of your Windows PC? And did you come across the folder Windows.old? Now you're probably wondering what kind of folder this is and why Windows created it automatically. When you upgrade your PC to a newer version of Windows, the folder Windows.old will be created. In this folder the older version of Windows is stored for up to one month after installation of your new system. Microsoft would like to give Windows users the opportunity to go back to an older version if they do not like the upgrade. Have you recently upgraded your PC from Windows 8 to Windows 10? And you don't like it? Then the Windows.old folder allows you to restore your PC to the previous version of Windows. You can use Windows.old to delete Windows 10 and restore your system to, for example, Windows 7 or Windows 8.
Can you safely uninstall Windows.old?
Are you wondering if you can delete the Windows.old folder? Maybe the folder takes up too much space? Of maybe you simply want to clean up your hard drive? For whatever reason you wish to the delete Windows.old folder, it is important to know that the folder will be deleted automatically after 30 days. So, you don't have to do anything with the folder, but if you prefer to delete it manually, you can. Normally, you can delete a folder easily and quickly by clicking it with your right mouse button and selecting 'delete'. You can also delete a regular folder using the 'delete' button on your keyboard. The Windows.old folder cannot be deleted using the steps described above. If you try to do so, you will get the following message: "Access to the folder denied. You are not authorized to perform this action. You need to be authorized to make changes to this folder.". To be able to delete the folder, follow these steps accordingly:
Open the 'Disk removal' window in Windows
Check the box next to 'Previous Windows installation(s)'
Click on 'Clean up system files'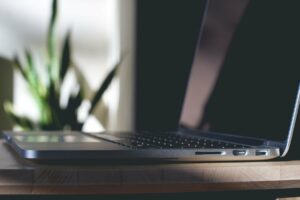 Restore Windows.old folder
Have you recently deleted the Windows.old folder? But would you like to recover it, for example, to restore an older version of Windows? Unfortunately, you cannot restore the Windows.old folder after it has been deleted (automatically after 30 days). Delete the Windows.old folder therefore only if you are really sure you don't want to restore to an older version of your operating system.
Retrieve files from the folder
You can not only retrieve your old operating system from the Windows.old folder, but you can also retrieve personal files. If you choose to not save anything during the upgrade, all of your personal files will be temporarily stored in Windows.old. Do you still wish to retrieve some files after upgrading your PC? Then you're able to find them in the Windows.old folder. Please note that this folder will be automatically deleted after 30 days. It is not possible to restore these files after this period because they will be permanently deleted.
Would you like to recover your files? Or would you still like to make a backup of all your personal files afterwards? Then follow these steps accordingly: 
Open the folder 'Windows.old'
Open the folder 'Users'
Select your username
Open the folders and/or files you wish to retrieve
Copy the desired folders and/or files 
Place the desired folders and/or files on your current drive
Repeat the above steps for all different usernames (if necessary)