A new Windows experience that brings you closer to the people and things you love.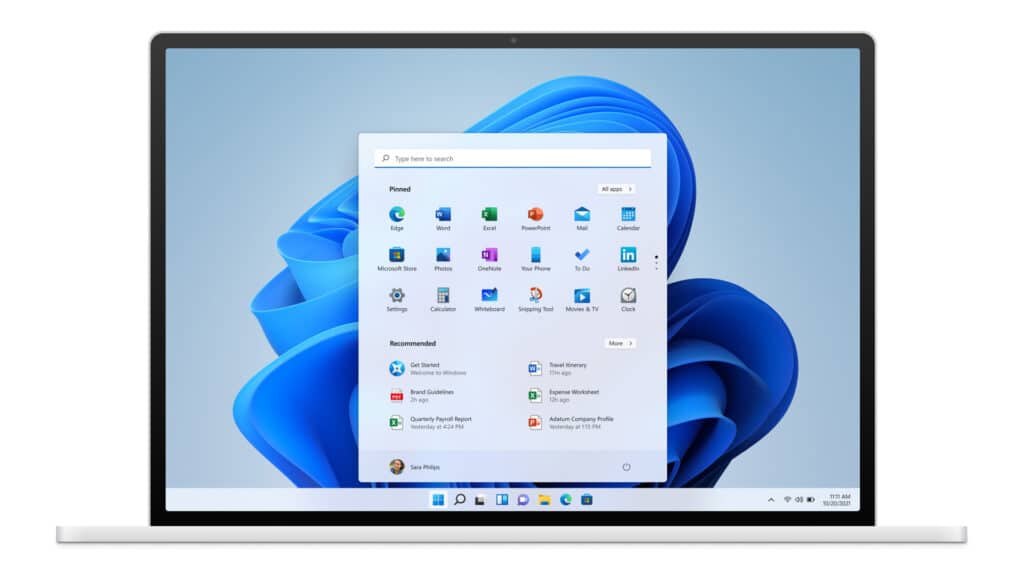 Key new features
New start menu and taskbar design
Widgets means there's plenty of room for customization
Snap groups let you set up your screen just the way you want it
Windows 11 system requirements
Processors as of 2016-17
Support for TPM (Trusted Platform Module) required
Microsoft's PC Health Check app tells you if your PC is supported
We covered this in more detail in our Windows 11 system requirements feature, but this time Microsoft says you can only install it on processors made from about 2016-17 and later – for Intel PCs of the 8th generation Core and above (plus certain Celeron, Pentium and Atom chips).
The stricter requirements are due to the security measures that processors have from that date onwards, support for a TPM (Trusted Platform Module) is officially mandatory – although it seems to be possible to install it on older machines in the future (Microsoft is currently testing it on 7th generation Intel Core PCs, for example).
Coincidentally, you now need a Microsoft account to set up Windows 11 Home, although this is not the case for other versions.